How to Become a Physical Therapist Aide?
Physical Therapist: Jobs, Career, Salary Information
A physical therapy aide is one who prepares a treatment room for a patient and helps the patient when undergoing physical therapy treatment. Physical therapist aides work strictly under the supervision and guidance of a physical therapist. Here are steps to follow if you want to become a physical therapist aide.
Determine whether you have the right qualities
For you to become a physical therapist aide, you need first to determine whether you have the right attributes. Because physical therapist aides work in an environment which offers service to others, a person considering to follow this career path should possess excellent people skills and also enjoy helping others. A person should also have physical endurance and strength so that they will be able to assist patients who are undergoing physical activities like massage and exercise. A physical therapist aide should also have the compassion trait because they will be working with patients who are disabled or injured.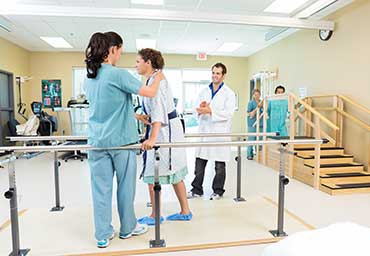 Be prepared for the work that a physical therapist aide does
Just as the title suggests, a physical therapist aide assists a physical therapist in his daily work. They work using a combination of skills such as physical strength and sensitivity to support compassionately.
They also help patients to go in and out of the therapy area in a clinic offering their assistance when need be.
They also assist patients with different exercises, offer therapeutic massages, lift or support clients who have injuries or physical disabilities which limit them from moving freely, monitor client progress, set up therapy equipment and assist with clerical tasks.
Many patients are unable to return to normal life after accidents or injuries without undergoing physical therapy.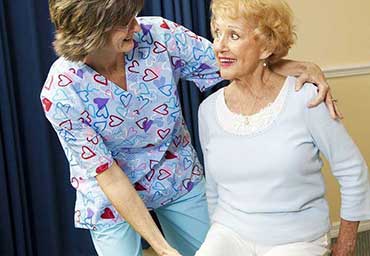 Decide if the work setting is right for you
Most of the physical therapist aides work in doctors' offices or private physical therapy clinics.
There are others who also work in assisted facilities and hospitals. The physical therapists who are certified mostly hire only one physical therapist aide.
Acquire a degree

For you to be a certified physical therapist aide, you need first to join a physical therapy aide school or a physical therapy aide program for you to earn your degree. The minimum requirements for a physical therapist aide is a high school diploma, but the people who have a degree from an accredited school are more likely to get more opportunities and better pay. Enrolling in a good degree program will ensure that you get physical therapist aide training and coursework which is related to anatomy.

Applying for physical therapist aide jobs

When applying for a job you can use physical therapy aide job outlook or inquire from hospitals, assisted living homes, online or physical therapy clinics. Though the requirements might be different, you can search for a physical therapist job online. Doing this will give you many options, and it will also expand your online search.

If you want to become a physical therapist aide, it's essential to get the necessary training so that you can work in a stable and rewarding field.

Job Growth & Wages

• Physical Therapy Offices
• Chiropractic Offices
• Outpatient Rehabilitation Centers
• Sports Medicine Facilities
• Medical Clinics
• Hospitals

• PROJECTED JOB GROWTH IS FASTER THAN AVERAGE THROUGH 2022 (22% OR HIGHER)*
• MEDIAN PAY FOR PHYSICAL THERAPY AIDE IN CALIFORNIA $27, 490

*as specified by onetonline.org