Who we are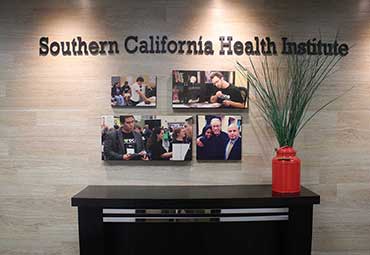 Our history
Southern California Heath Institute (SOCHi) was founded in 1996 as a Massage School in Los Angeles by Mr. Boris Prilutsky. Boris was a medical professional who spent the first 20 years of his career working with Olympic athletes in the former Soviet Union.

Boris wanted to share his knowledge of medical and sports massage, and of physical education and physical therapy in rehabilitation, with others in the United States. In 2008, Boris treated the injury with massage therapy, hot and cold therapy, and therapeutic exercise and stretching.
Our Programs
Health and Wellness Career
our advantages
academics and student life in our college

SOCHi provides a safe and comfortable learning environment to cultivate a positive educational experience, both in the classroom as well as at volunteer events. Our diverse community of students come together to learn a new career while developing lasting relationships. Many students participate in clubs, may become a part of the honor society, or get involved in various events organized or sponsored by the school.

Affordable Education and Financial Aid

Education is one of the most valuable investments. The Student Finance Office is available to assist students with Federal Financial Aid (available to those you apply and qualify), scholarships, grants, loans, and payment plans.

Professional Career Days and Career Services

All students and alumni may take advantage of Career Placement services at the institution. The Career Services Director regularly holds Professional Career Days, Professional Networking Days/Events, and other such activities so that employers and students have an opportunity to begin forging a relationship before graduation.
Job Opportunities
The employment opportunities for our academics programs are very diverse. Here are some examples of places:
Testimonials
I just started my program for Physical Therapy Aide and I love it so far! I have already referred some friends to come here as well. In such a short time, I have already learned so much. I cant wait to see what's to come! Lovely P., Los Angeles, CA
This place was so GREAT. Unreal prices and very professional for a school. My therapist was Paul. He was awesome. I can't believe he's just a student. He spent the correct amount of time on my upper back and found every knot in my neck and shoulders. A+ experience, except for parking. Indo G., Santa Monica, CA
Its a great price for the quality of massage received. Although some insider information led me to one of the advanced students, a simple question at the desk will also point you in the right direction. Hilda and Igor are very friendly and helpful in finding a student therapist to fit your needs. Keeping in mind that they are all students with varying degrees of knowledge and aptitude, I've been very satisfied with the knowledge they all posses. I would recommend this to my friends as a must try. James G., Azusa, CA