Los Angeles Massage School Training Programs
Our Certified Professional Massage Therapy Program

The programs that are designed, initiated and conducted at La Massage School are found to be a perfect blend of practical training and classroom teaching in various skills and fields of massage therapy in an environment that is work stimulated and is best for individuals who are looking forward to a career in rehabilitation and healthcare industry.

Our certified personal fitness training

We recognize the need for fitness program curricula to be developed in partnership with credentialing organizations which set the standard for quality in their respective professions. We were one of the first schools in California to partner with the National Academy of Sports Medicine (NASM) to help create a Personal Trainer program.

Our certified Physical Therapy Aide Program

We understand that a Physical Therapy Aide needs to possess massage therapy knowledge and skill, so that he or she may bring more value to the employer and may assist in the implementation of a physical therapy treatment plan under direction of the physical therapist. SOCHi was the first school to offer the Physical Therapy Aide program.
Accelerated High School Diploma Partnership with Parkridge High School
Parkridge Private School is committed to the academic and personal success of each student. We prepare them to: effectively handle life in a changing world, whether their goals include college, vocational training or the workplace; become self-sufficient problem solvers with real world experience and a desire to succeed and; to appreciate the value of knowledge and the skills necessary to work creatively and effectively.
Unemployment Career Training Free Job Training Programs
Given the California's firmly high unemployment rate and a reported mismatch between job skills and career opportunities, there's a tremendous need for job training and career education. Funding for careers in HEALTHCARE are Available for Individuals who are Unemployed or Receiving Unemployment Benefits and Veterans (Additional Qualifications may Apply), Financial Aid is Also Available To Those Who Qualify.
Vocational School for Veterans Thank you for your service!
Southern California Health Institute (SOCHi) is a military friendly school and accepts most VA (Veteran Affairs) education benefits for veterans. Programs also available in: Massage Therapy, Physical Therapy Aide, Medical Billing & Coding and Medical Assistant.
Fast Growing Health & Wellness Career in Less Than a Year!
Discover the Rewards of a Career in the Health & Wellness Industry, Kickstart Your Career with SOChi's training for in demand careers including: Massage Therapy, Physical Therapy Aide/Sports Rehab, Personal Fitness Trainer, Medical Billing & Coding and Medical Assistant.
Our Other Academic Programs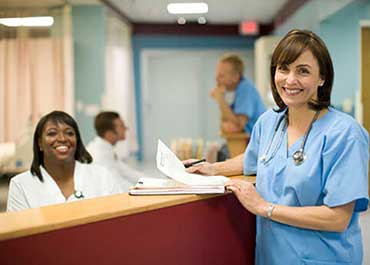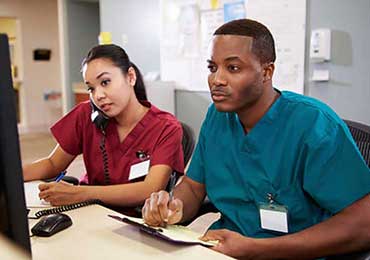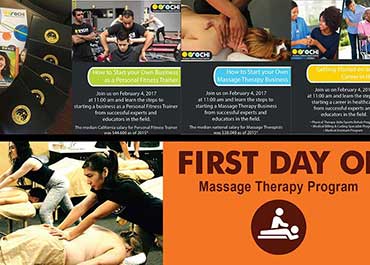 Interested In Health And Wellness?
Identify goals, personal strengths and important facts about your potential career
so you can make an informed decision about your future. It takes just a few minutes!
Let's Get Started