How to Become a Massage Therapist?
Massage Therapists: Jobs, Career, Salary Information
If you love helping people and you have fun when using your hands to work, and if you have excellent listening skills, then I think starting a massage career would be good for you.
Just like with physical therapy, massage therapy includes various body techniques which are designed in a way that they reduce stress, improve blood circulation and also help the client to heal faster from injuries.
It is a career that is well established and one that is undergoing a high growth rate. Here are some tips to use if you want to begin a massage therapist career.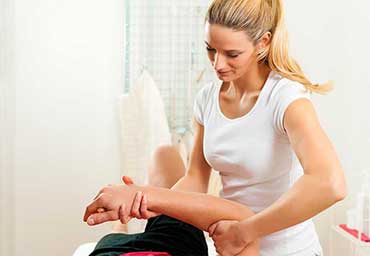 Figure what intrigues you about the massage therapist
Just like with any other career becoming a massage therapist starts by deciding what it is that you are passionate about and then align your passions so that it can suit the position.
Though there are numerous reasons why people choose to have a massage therapist career one thing which all massage therapist have is the willingness to help others and the ability to work with their hands.
If you possess these qualities, then the chances are that it would be a rewarding career for if you complement it with massage therapy courses.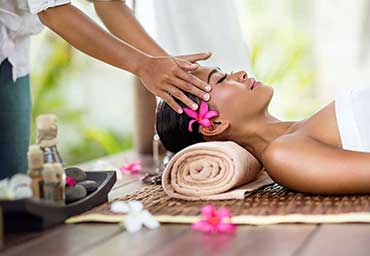 Find an accredited program which suits your needs
For you to become a professional massage therapist, you need to be certified for you to start practice. This includes attending a massage therapy program which lasts from six months up to one year. In this period, you will be trained on how to use your hands and also learn various therapeutic modalities. You will even understand better all about physiology and anatomy and learning how different muscles in the body interact with each other.
Depending on your program and the massage therapy school you choose, you may also study kinesiology which is the study of human movement and pathology which is the study of diseases. Because different states have different requirements for licensing, a good start would be by you finding the licensing requirements of your location. Once you know the type of credentials which you need you can then look for an accredited massage school in Los Angeles.
Choose a massage therapy career setting which is right for you

After you are through with massage therapy classes and you get your license, you will need to decide on the type of massage which can work for you. Are you business minded and would want to be your boss? Having your practice or opening up, a new therapy studio helps you to experience and know the business part of life and also the therapeutic portion of the massage. You can also decide to work with other colleagues who are in the same field as you and spend your time performing massage rather than operating your own business. You can work in a salon, spa or franchise massage setting.

Working Environment, Job Outlook and Salary Expectations

• Physical Therapy Offices
• Chiropractic Offices
• Outpatient Rehabilitation Centers
• Sports Medicine Facilities
• Medical Clinics
• Hospitals

Job Growth & Wages

You can decide to become a massage therapist and become part and parcel of a rewarding field while still working on your personal and professional growth. Follow what you are passionate about and enroll in a school so that you will have the knowledge which is required.

• PROJECTED JOB GROWTH IS FASTER THAN AVERAGE THROUGH 2022 (22% OR HIGHER)*
• MEDIAN PAY FOR MASSAGE THERAPIST IN CALIFORNIA $38,930
• MEDIAN PAY FOR PHYSICAL THERAPY AIDE IN CALIFORNIA $27, 490

*as specified by onetonline.org